This Osterville, Cape Cod Business Page is Sponsored by
OYSTER REAL ESTATE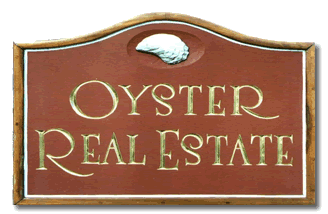 Oyster Real Estate is located in the center of the picturesque Cape Cod seaside Village of Osterville, Massachusetts.
We serve Cape Cod and the Islands as a full service real estate brokerage with expertise in the villages of Osterville - including Oyster Harbors properties and estates in particular - Centerville, Cotuit, Marstons Mills, Hyannisport, Barnstable, West Barnstable and the surrounding towns of Mashpee, Sandwich, Falmouth and Chatham.
If you're considering buying or selling property, or conducting real estate related activities on Cape Cod now or later, we welcome you to contact Oyster Real Estate -- in person (we'd like to meet you), or by phone, fax or email.
829 Main Street, Box 1017, Osterville, MA • phone: 508-420-1000
map / details