This Chatham, Cape Cod Business Page is Sponsored by
KAHN FINE ANTIQUES AND WORKS OF ART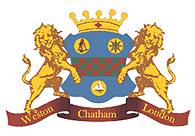 Outstanding selection of museum quality 17th, 18th and 19th century nautical antiques and maritime works of art:
antique scrimshaw
,
nautical antiques
, antique firearms, weapons and swords, ship models, campaign furniture, antique baskets, Nantucket baskets, and books, antique clocks, barometers, and instruments, and sailor's woolworks, maps and prints.

Visit the Kahn Fine Antiques and Works of Art Online Catalogue to view this historical collection.
Click here to view our Gallery hours.
582 Main Street,, Chatham, MA • phone: 508-945-6450
map / details